Sustainability
Paris is incredibly well connected to the rest of Europe by train. If you leave Paris to explore other cities in France and in Europe, consider taking a train rather than flying. High-speed rail can have you in Brussels in 1.5 hours, Bordeaux in 2 hours, and Geneva in 3 hours. Quite often, when you factor in wait times at airports, train travel is the fastest option! An interrail pass might be a good option if you are planning on taking multiple train trips: https://www.interrail.eu/en.
The city of Paris recently streamlined its recycling guidelines to make the sorting process easier for residents:
Yellow Bins - ALL paper, metal, and plastics.
White Bins - Glass containers
Green Bins - Everything else
*Important note on yellow bins: Any plastic or paper packaging or container is accepted. This includes yogurt and fruit compote containers, polystyrene food boxes, frozen food plastic bags, plastic bags, plastic film (clingwrap), egg containers, aluminum foil, aerosol cans, and even aluminum coffee capsules.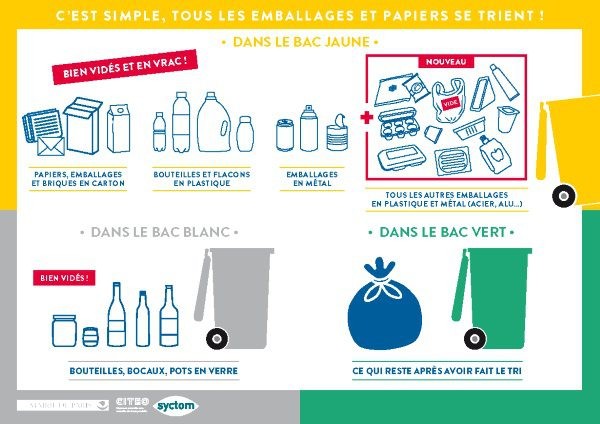 Students staying at the Fondation des États-Unis have access to communal kitchens. Students can borrow pots, pans, and cooking materials from the program. Please write to [email protected] detailing your needs.
TooGoodtoGo - pick up meals and assorted foods from restaurants and bakeries that would otherwise be thrown out at a reduced price.
LeBonCoin - online resale marketplace for everything from home goods to electronics.
Vinted - online resale marketplace specializing in clothes, shoes, and accessories.